Open banking has taken the fintech industry by storm. Almost all the countries, both developing and developed, are promoting a diverse financial ecosystem. However, Nordic countries like Sweden are ahead when it comes to adapting this technology.
Open banking makes financial data such as mortgages, savings, pensions, insurance, investments, and credit accessible to third-party providers (TPPs), thus creating an ecosystem of innovative financial services.
The banking platforms use the open application program interface (API) technology to make their customer data available to the TPPs.
Open Banking in Sweden
Sweden has one of the most advanced open banking industries. It is home to companies like Klarna, a startup that revolutionized the European buy-now-pay-later sector, and Tink, which connects lenders to consumers' bank data and was acquired by Visa for $1.8 billion in June 2021.
The Nordic country has one of the most digitized markets with high levels of public trust toward financial services. Its real-time account-to-account transfer platform accelerated online payments, and, as such, Swish, a collaborative platform developed by six of Sweden's largest banks in 2012, is now being used by more than 8 million Swedes, which is 80 percent of the country's population.
A report by Yapily also put Sweden as one of the largest open banking markets, only behind the United Kingdom and Germany.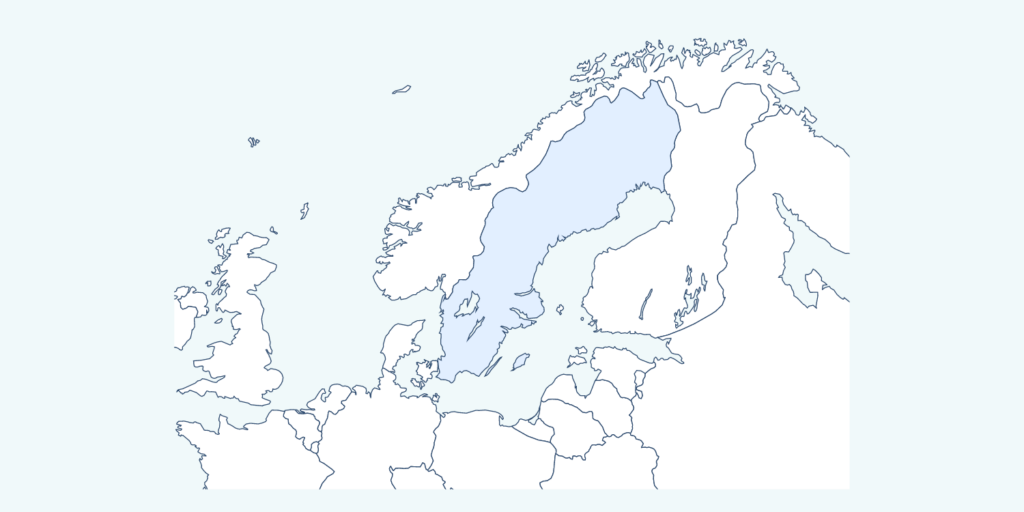 A highly developed digital infrastructure and a collaborative approach to cross-border payments, along with progressive local regulations, pushed Sweden's open banking ecosystem towards maturity.
Indeed, Sweden has 20 bank and account providers, 36 TPPs, 44 bank APIs, and 21 API aggregators, according to the data compiled by the Swedish Financial Supervisory Authority (SFSA).
Some of the major open banking developer portals in Sweden offered by regulated banks are:
Swedish Fintech Regulations
Regulations can make and break any industry. Luckily, the European Union regulations around fintech, including open banking, are considered to be progressive.
Sweden, being an EU member, imposes the second Payment Service Directive (PSD2) regulations on open banking platforms. These rules help to accelerate the payments ecosystem in the country with improved third-party data access.
Under PSD2, the payment providers are classified into two distinct categories:
Account information service providers (AISPs): These platforms only collect financial information of the customers to provide analytical services like budget creation or credit assessment.
Payment initiation service providers (PISPs): These platforms are allowed to make payments on behalf of their customers. They can initiate payments directly to or from their customer's connected bank accounts.
Because of the nature of the provided services, AISPs are exempted from following Swedish Money Laundering and Terrorist Financing (Prevention) Act. However, PISPs need to follow the AML regulations, as they handle payment flows.
Overall, the payment regulations in Sweden do not put an unnecessary burden on platforms and leave room for the companies to assess their services and determine their regulatory obligations.
Macropay in Action
Macropay offers an easy-to-comprehend open banking flow for accessing some of the complex API portals. Reach us at [email protected] to learn more about how Macropay can help your business.