Sofort is a Klarna-owned alternative payment method. It is widely used in the DACH region and Belgium but is present in 13 European markets. Around 85 million consumers use the platform, and over 35,000 merchants support it.
Despite its popularity, the users of Sofort, both merchants and consumers, face several issues. This article will explore some of the common problems, from login to error messages, faced by when using this alternative payment method or APM.
How Does Sofort Work?
Klarna's Sofort allows consumers to pay on a merchant platform using online banking services. It supports almost all the banking platforms in its core markets.
To pay with this APM, consumers only need to select Sofort as the payment mode and then select their bank for payment using online banking. On the other end, merchants need to pay a small fee for receiving the payment.
The process sounds, and is, very simple. However, consumers and merchants often complain about several issues they face when making and receiving payments using this payment mode.
Sofort Issues for Merchants
There are a few issues merchants face when transacting through Sofort. Some of these issues can directly cost them sales. While merchants can always reach out to customer support, they can solve some common problems themselves.
Login issues
Problem: Merchants using Sofort often complain that they can't login on to the platform.
Solution: It is recommended to delete cookies from the computer or use a different browser. Sometimes users also type the wrong password and add or delete spaces, so that should be checked too.
If any merchant forgets the password, they can request a new password from the merchant menu. They have to provide the customer number or alias and the registered email.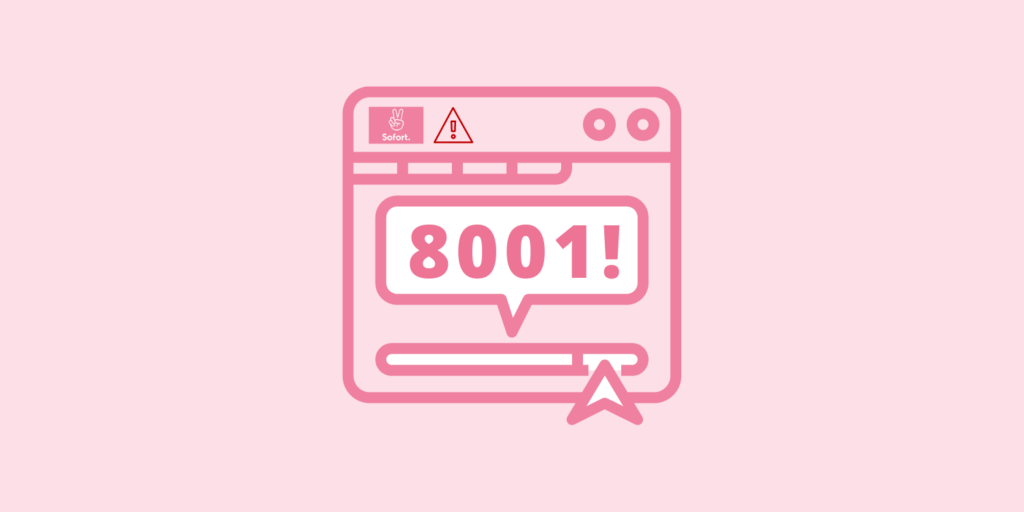 Solution: This error message is received if someone tries to initiate a transaction without a related Gateway project. The solution to this error is to add a Gateway project and enter the configuration key in the shop system.
Error message "8001"
Problem: Merchants often receive the error message "8001", which is returned by a Sofort Gateway module.
Error message "wrong project or customer ID"
Problem: Merchants also regularly complain about receiving the error message "wrong project or customer ID".
Solution: For this error message, merchants should check if they have entered the correct customer and project ID in the shop system. They can cross-check the customer ID displayed on the top left of the merchant menu and project ID in the overview under the menu item "My projects".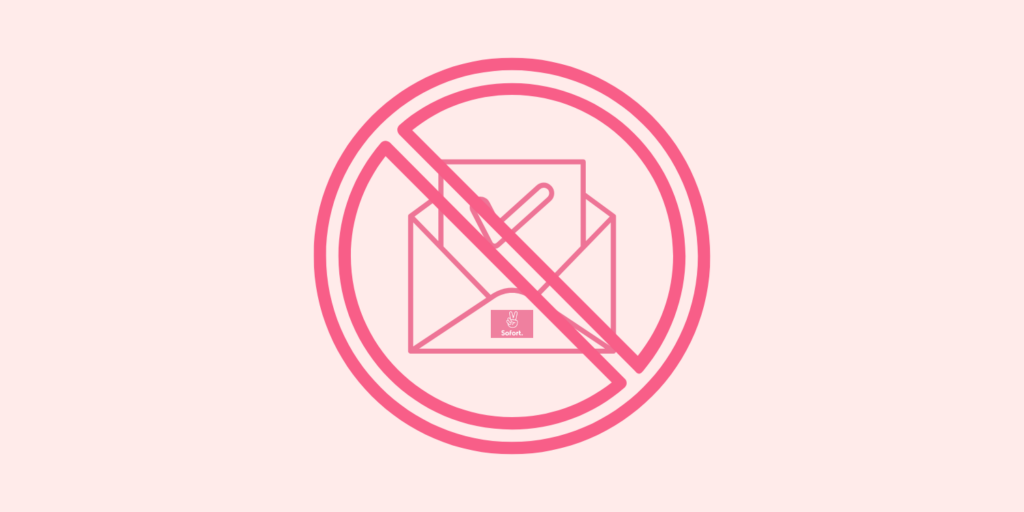 No confirmation after the transaction
Problem: Merchants using this APM often complain that they do not get a confirmation after a successful transaction on their platform.
Solution: According to Sofort, two things can lead to this issue:
Disabled notification function
Technical error
Both of these errors can only be resolved after login into the merchant account.
Steps to enable notification:
Go to the menu item "My projects"
Select the relevant project
Go to "Extended settings"
Select "Notifications"
Add a new notification
If the merchant wants to enable email notification:
Type "email with payment status" and specify the email address
If the merchant wants to enable HTTP notification:
6. Type "XML HTTP Post" and specify the notification URL
To resolve the technical error:
Go to the menu item "My projects"
Select the "Notification" tab
Search for any specific transaction notification or view the most recent one
Go to "Detailed view" to check the transaction details
The log may contain the reason for the failed notification
These are only some of the most common errors that merchants who use Sofort face. If merchants cannot solve these issues with the recommended steps, they can always contact the APM's customer support.
Avoid Errors with Macropay
Merchants can easily avoid all errors by tapping the services of a payment gateway like Macropay. We have an expert team of technicians to ensure none of our clients face errors from the payment platform.
Some of the features of Macropay's payment gateway are:
One Contract, one Dashboard, and one Integration
Ability to settle in local currency
Integrated fraud prevention tools
Real account management
Full transparency
Fast on-boarding
Reach us at [email protected] to know more about our payment gateway services or get in touch here.