The future of payments is Open Banking and Macropay is one of the FinTech companies leading the way. Providing secure access to payment technology is what we do best. Let's discuss the complexities of this new technology and answer questions like what is open banking and how it works.
What is Open Banking?
In a world where payment services are moving from the old to new, there's no more need for intermediaries. Payments between bank accounts have become easier with Open Banking and it will help both business owners and customers keep track of finances in one place.

This new technology refers to the use of APIs that enable third-party developers. This enables FinTech companies to build applications and services around the open data. In turn, creating innovative financial services that would otherwise remain fantasy.
Open banking from Macropay is an exceptional service that allows consumers to use and access the banking resources of their choice, easily. The service is an integrated platform. It allows customers to make any payment from any account.
The Intuitive Payment Flow
User-friendly design is necessary for ease of access. How easy it is for your clients to use your technology will determine its success and profitability. This reality is a main driving force of our Open Banking innovation. Our payment flow is intuitive and familiar, wrapped in simple graphics that minimises confusion.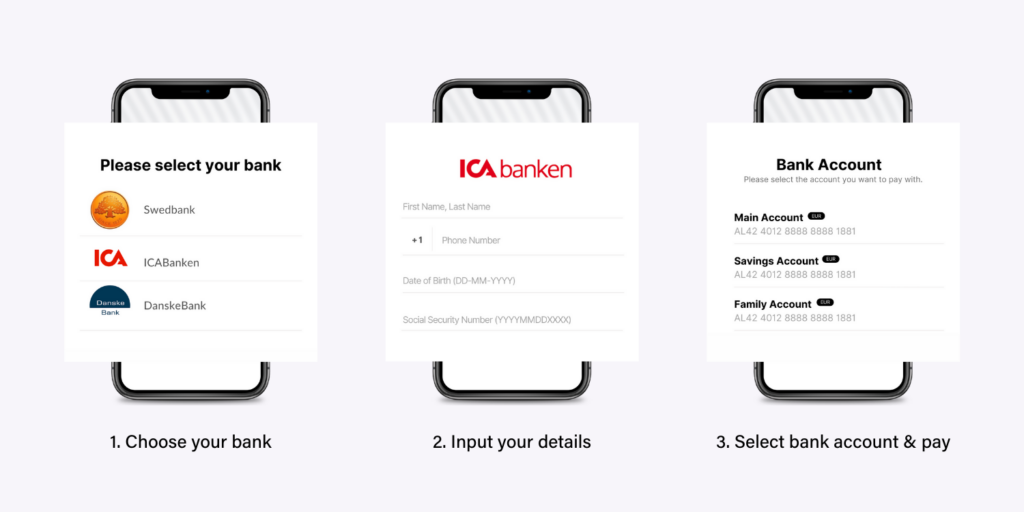 The payment journey is as easy as three simple steps:
Step 1: Choose your bank
Step 2: Input your details
Step 3: Select your bank account and pay
Benefits of Open Banking via Macropay
There are a multitude of benefits to onboarding Macropay's Open Banking technology.
Reach millions of users in Europe without the worry of compliance issues
Transact with the safety of knowing your information and funds are protected
Accommodate over 100 million monthly API calls with 99.9%+ uptime
Customers can now pay online without lengthy data entry requirements and redirects resulting to better conversion rates
Empower your business by onboarding our most innovative payment technology to date. Get in touch here.