Online fraud is the use of internet services or software to take advantage of others. In this review, Macropay highlights important points when identifying scams.
Online Scammers and Decision Making
Often, scammers provide incorrect or clickbait information to draw their victims in. This kind of cybercrime highlights the need for a more sound decision-making on the part of the consumer.

Being mindful of the information you are given and making sure it's accurate before making any decision will ultimately, save you from engaging in online fraud.

Unfortunately, scammers are always looking for new ways to take advantage of people and people have bad habits that lead to getting scammed.
Common Bad Habits When Detecting Fraud
Humans can be trusting creatures that like to believe things are as good as they appear. Unfortunately, this quality is our downfall when it comes to online fraud and scammers.
The most common bad habits we commit and should beware of are as follows.
Trusting Questionable Review Sites
When researching if a deal is too good to be true, the first step for many of us is to check out review sites. However, many of these sites are scams themselves and are not trustworthy enough to base the entirety of our research on. Often these sites include paid reviews that are not true and provide false information regarding the legitimacy of fraudulent vendors.
Not Fact-checking
Another major blunder during the research process is not putting in the work to verify the facts. Relying on the words of strangers online or fake testimonials added to vendors' websites is a sure-fire way to get roped in by scammers.
Making Decisions after Minimal Research
Many are guilty of only doing a quick Google search and scanning the titles of reviews and articles that appear on the first page. Unfortunately, this is not enough to make an informed choice, and we need to delve deeper to avoid scammers.
Forgetting to Check
The worst habit of them all is not checking or researching at all. Beware of this, as some may get caught up in an instant deal such as websites with timers counting down until a discount ends. Scams are designed to grab your attention and make you want to spend your money before you fully understand that the deal is too good to be true.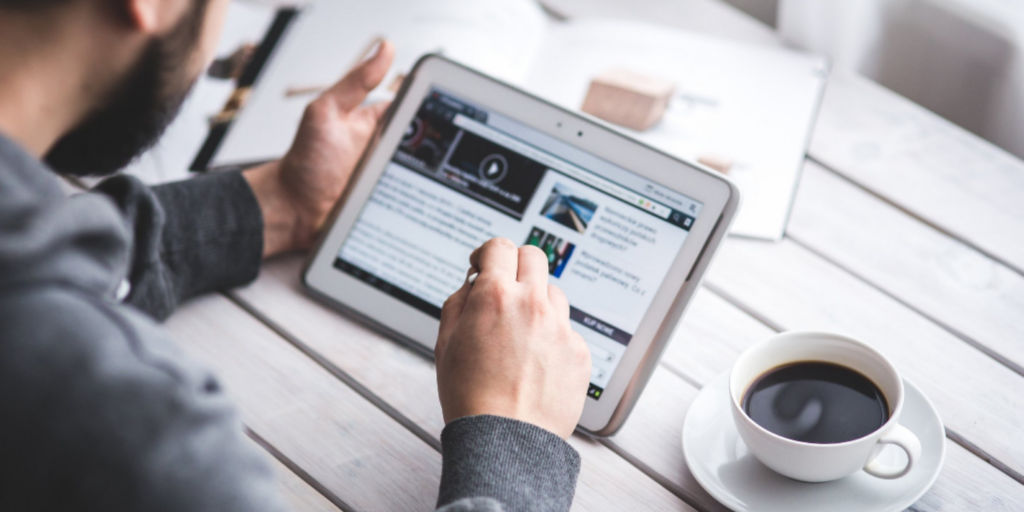 How to Protect Yourself From Online Fraud
Whether you're making a purchase or not, it's important to be careful about where and how we input our card details and personal information. Here are some action points that will help ensure your safety while spending online.
Dig a Little Deeper
Put in the effort and do your research on the product and company you are interested in. Research using legitimate sites and trusted opinion-sharing sites like Reddit. Ask your friends or family if they have successfully purchased from the vendor and check reviews for the site's products or services on social media from real accounts.
Research the Company
Find out who is working behind the scenes. Reach out to them if you have any concerns and get to know the people who creates and delivers the product or service that you are purchasing. This applies especially when making big purchases.
Monitor Your Accounts
Be mindful of any mystery transactions or unusual activity following a purchase. Recognising further warning signs of fraud can save you from bigger problems down the line. Here are some signs you need to watch out for:
Notification of denied transactions unknown to you
Messages referring to forgotten passwords or information changes you didn't trigger
Unrecognisable accounts in your transaction history
Unexpected bills or statements in the mail
Keep Safe Online
Macropay understands that being safe online is more critical now than ever. We continuously strive to provide businesses with secure ways to access open banking and accept alternative payment methods. Our system detects fraud and reduces risk, ensuring that you and your consumers have a safe online transaction.

Send an email via [email protected] to get in touch with our in-house experts. You can also contact us here.