The ever-evolving world of technology has disrupted commerce as we know it and companies that recognise the importance of digitisation will be able to survive and thrive as an online business.
While running a business remotely has the potential of being operated worldwide, it means payment has to be processed across borders and facilitated in different currencies. The smooth operation of these processes can be impeded by several regional and global factors or laws. These variations in local and/or international laws of operation even licensure and registration concerns can be instrumental in the success of the business. Hence, entrepreneurs must survey the business landscape of their target regions before taking their business online.
This Macropay Review evaluates some of the countries that present the most enabling environment for online businesses to thrive.
Hong Kong
Hong Kong is one of the countries with a fertile milieu for business growth. It runs a free-market economy with a large dependence on international trade. There are no tariffs on most imported goods and as such, provide a cheaper option for businesses to thrive. This relief of financial cost is topped by its high internet penetration by its heavily digitalised populace.
Hong Kong is also popular for its relative ease of incorporating companies that seek to be registered.
Singapore
Singapore has one of the most stable economies in the world. Sitting as one of the wealthiest countries globally, the amount of disposable income available to its populace is enough fuel to drive an online business. In addition, Singapore does not impose dividend taxes. Its political stability is a strong index necessary for long-term-business growth and success.
The United Kingdom
With one of the lowest corporate tax rates and the offer of many tax benefits for entrepreneurs and investors, the UK incentivizes business owners to set camp in their country. The ease and affordability of the company incorporation process in the UK are hard to rival and this makes it an excellent environment to establish an online business.
The United States
The United States has one of the largest domestic markets for e-commerce. As a home base to some of the tech giants in the world, the development of its market for online shopping is rapid and sustained.
The US is renowned for its business-friendly environment. Their market is driven largely by a consumer base with a large appetite for online transactions. Its lower income and corporate taxes are good enough propellers for establishment and business growth.
Canada
The general political and economic stability of Canada prizes it as a safe country for online business. Having transitioned from a more rural economy to an industrialised one, Canada has the offerings of a booming labour force and a relatively untapped domestic market for an entrepreneur to establish a business.
Additionally, Canada offers foreign investors 0% corporate taxes through the pass-through taxation principle. Its proximity to the US with the prospects of expansion offers a large market base for businesses.
Other Notable Countries for Online Business
Choosing the right place to incorporate your business is no small task. It requires ample research into factors like customer and supplier base, CFC compliance regulations, local political and economic conditions plus access to popular payment solutions – all of which can have a major impact on success.
The other countries noted to be good for incorporating both online and remote businesses include Singapore, Andorra, Cyprus, Malta, Hong Kong, Georgia, Estonia and Portugal.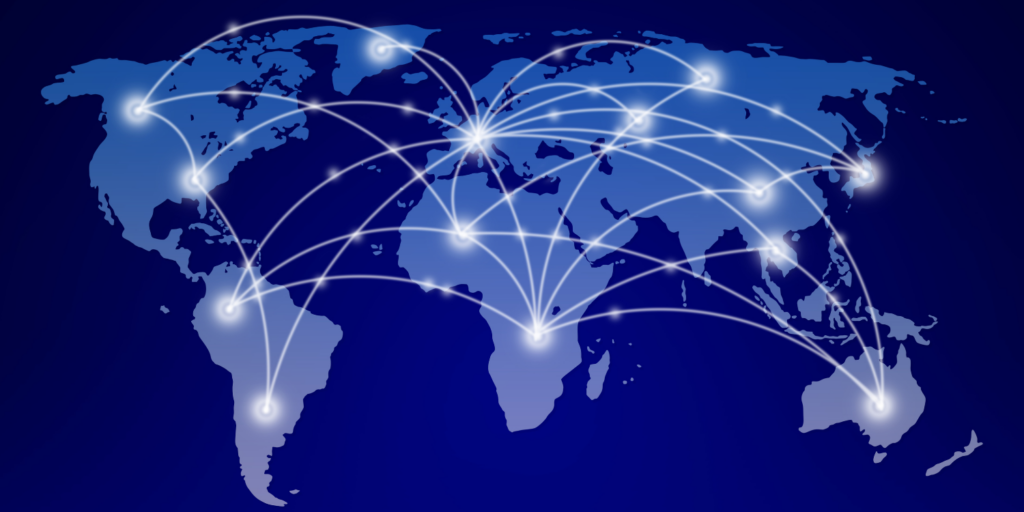 Online Businesses and Payment Gateways
Having a safe payment gateway is of paramount importance for online businesses. This is because it helps to protect customer financial information while also providing customers with confidence that their payments are being securely processed. A secure payment gateway can help prevent fraud and other malicious activities, ensuring the safety of online transactions. Moreover, it offers peace of mind to both customers and business owners alike by verifying the identity of those involved in an online transaction, and by protecting sensitive data such as bank account numbers.
In addition, having a secure payment gateway can help protect your business's reputation by reducing cases of fraudulent activity. Customers who experience problems with their payments will not be likely to return if they feel their financial data has been compromised, so it is important that you take all necessary steps to keep customer information secure.

Payment gateways can be the lifeblood of online businesses. Consider onboarding the Macropay gateway. Get in touch with our payment experts through [email protected] to get started.